About Us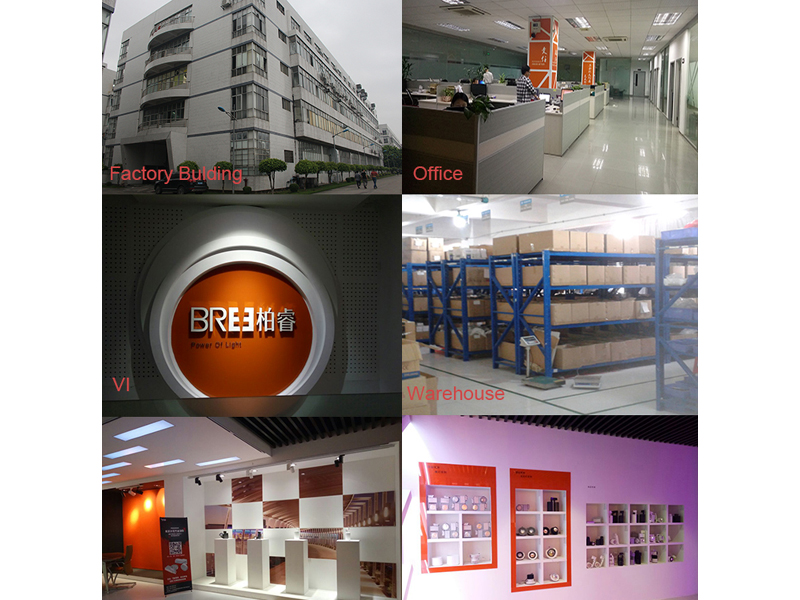 Guangzhou BOORI Optoelectronic Technology Co.Ltd (Hereinafter BR) founded in 2008, is a state-level high- tech LED enterprise and ISO 9001:2008 certified and registered company. BR engages in LED commerical light products and solutions. Our LED product range covers LED track light , LED downlight, LED ceiling light as well as LED T5 T8 tubes in retrofit andnon-retrofit. Most of our products are self - designed with private moulds. We have more than 20 patens of shape design and utility model patent. All our design fully follow UL and EU electrical safety standaards. And all the products are CE certified as well as RoHS compliant. Currently there are over 150 employees, and a fabrication area of more than 30,000 square meters consisting of 3 lighting divisions: LED commercial lighting division, LED light source division and LED outdoor lighting division. 4 production lines for LED commercial lighting covers monthly capacity of 100,000pcs luminaires. 3LED tube production lines cover monthly capacity of 300,000pcs tubes. BR have advanced LED luminaire manufacturing facilites such as plastic injection machine, auto soldering and SMT machines , electrical testing device such as integrating spheres and distribution photometer. Our own reflector facility allows us to design and customized new reflector for customers with low cost and fast time. BR devotes itself to developing new products with state-of-the-art technologies. Our 20 people R&D team has abundant experience in industrial design, electronic driver, heat simulation analysis and optical design, we colud provide best bespoke lighting solution for our clients with most favorable price. Enjoys a high reputation as a LED luminaire supplier throughout Europe, US, Canada, South America, as well as Australia, BR also venders to some famous electronic and lighting brands such as VESTEL, Cooper, EVERLITE, OPPLE and NVC; retail and display solutions for KFC, Adidas, G2000, TUC TUC, FENDI and Tom Tailer etc. uthermore, a lot of solution and products also supply for customer in domestic and overseas.
Contact Person:
/ /
Latest News
---
Contact Us
---
Guangzhou BOORI Optoelectronic Technology Co.Ltd
Contact Person: BR Lighting
Department: Oversea marketing
Post: Oversea Marketing
Telephone: +8613570247888
Landline: 0086--020--34921718
Company Address: F4,bld 8,Standard Industrial Park,Dongyong Town,Nansha District,Guangzhou , China.
Website: brlighting.us764.com